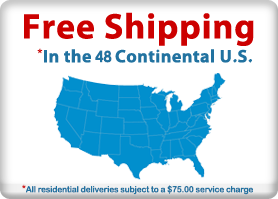 >> Limited Warranty & Return Policy
GotTransmissions.com Limited Warranty & Return Policy:
ATTACHED INSTALLATION INSTRUCTIONS MUST BE FOLLOWED OR WARRANTY IS VOID.
GotTransmissions.com. is committed to providing the correct part as ordered in good working condition. On all product(s) we sell, we stand behind each order with the following Limited Warranty & Return Policy. This Limited Warranty is the Complete Warranty (SEE SPECIFIC WARRANTY PARAMETERS ON INVOICE) and is given in lieu of any other expressed warranties.
1.What Is Covered: GotTransmissions.com. extends a Limited Warranty from the original manufacturer/re-manufacturer/distributor, to the original purchaser – it is non-transferable to subsequent vehicle owners. Warranty commences from the date of purchase; unless other warranties have been specified to the customer at the time of the sale on the order recording. These specific outlined warranty parameters will be noted on the Invoice.
2.Got Engines Limited Labor Warranty: Labor is NOT included unless you purchased a Parts and Labor warranty through either the supplier or an extended warranty company that we have available to offer you. It is only payable up to $50 an hour, times the AllData Book Rate allowed (time formula). The allowable labor reimbursement shall NOT exceed the cost of the part. If a claim becomes necessary, information in regards to the vehicle, reason for claim, mileage at install and mileage at time of claim are required, for a claim to be filed. If you purchased a Tribute Warranty, it does not provide coverage until the activation process is completed as detailed in the contract. This includes, but is not limited to, completed installation, completed application, return of completed application to Tribute Office, and 15 days and 500 miles AFTER application is received and accepted in Tribute Office. Until such time that Tribute Activation is completed, only original parts replacement warranty is in effect.
3.Limited Warranty Limitations: The Limited Warranty is conditioned upon proper installation and correct use of the product by the purchaser. Specific entries on the Individual Invoice serve as an "addendum" to this document for each sale.

The Limited Warranty does NOT cover:
a)The proper or improper installation/application of the purchased, exchanged, traded, bartered, or complimentary procured product/item. We do not cover the competency/diagnostic ability of the installer.

b) Damage caused by external or electrical fault.
c) Damage caused by use of parts not sold, provided or warrantied by GotTransmissions.com. or our supplier.
d)Modifications, including unauthorized disassembly, to product(s) not approved, in writing, by GotTransmissions.com. or our supplier prior to the modification or disassembly.

e) Defects caused by misuse, collisions or other accidents.
f) Equipment that has the serial number removed or made illegible.
g) Normal cosmetic and mechanical wear.
h)Damage or loss incurred during transit to an authorized repair facility. Information to effect freight claim MUST be noted on the delivery receipt at the time of delivery so that a claim can be submitted to the freight carrier. If there is no notation on the delivery receipt by the customer or their agent at the delivery address, no claim will be accepted by the freight carrier for reimbursement. Reimbursement on a freight claim is only paid at a per pound rate.

i) Use of the product(s) in commercial applications, racing or other competition.
j) Replacement of this product as the result of vehicle manufacturer's recommended replacement maintenance intervals.
k) Product(s) missing Vehicle Identification Number (VIN#) for product purchases requiring it and VIN# not supplied by purchaser.
4. GotTransmissions.com. Obligations: During the applicable warranty period, GotTransmissions.com. will repair or replace; at GotTransmissions.com. sole option, without charge to the purchaser, any defective component(s) of the product purchased. Engines include ONLY cylinder head(s), block and internal lubricated components. Engines do NOT include injectors, turbos, manifolds, and all other bolt on accessory parts. Transmissions do not include torque convertors on automatics or clutch assemblies (single or dual) on manuals. To obtain service under this Limited Warranty, purchaser must first contact GotTransmissions.com. and obtain a Return Goods Authorization Number ("RGA#") and provide written documentation as to the details for the return by their mechanic or installing agent on their letterhead. It may be emailed as an attachment to their individual consultant or the customer service email – customerservice@gotengines.com. Purchaser must then make the merchandise available for return shipping (if not already securely strapped to a pallet or in a carton, it must be removed at the customer's expense from the vehicle, strapped to a pallet or secured in a carton), accompanied by original sales receipt (or comparable proof of sale) showing the date of purchase. An RGA# must be clearly marked on the outside of the returning merchandise before any warranty work will be authorized. No exchanges, refunds or credits will be given, at any time, without first contacting the Customer Service Department and obtaining an approved RGA#. Any tamper seal found to be broken or tampered with, will automatically void the Limited Warranty – this includes heat tabs that are found to be melted. Any returned product(s) found to be contaminated with rust, varnish, or any other type of corrupting agent will automatically void the Limited Warranty. All product(s) ordered incorrectly, due to customer error will be subject to a 20% restocking fee and any applicable freight charges for shipment from the supplier to the customer and return from the customer to the supplier. No refunds will be given for special orders, custom built products or shipping fees due to orders incorrectly placed by customer or cancelled orders for products already shipped. To obtain an RGA# and assistance on where to return the product, contact GotTransmissions.com. Customer Service (your specific consultant at their extension) at 1-888-344-8044. Upon receipt, GotTransmissions.com. will repair or replace the defective product(s). GotTransmissions.com., may at GotTransmissions.com. sole option; use rebuilt, remanufactured, reconditioned, or new parts or components when repairing any product, or, replace the product with a rebuilt, reconditioned or new product. All replaced parts, components, and equipment become the property of GotTransmissions.com. If GotTransmissions.com. determines that any product is not covered by this Limited Warranty; purchaser must pay all parts, shipping, and labor charges for the repair of such product(s). Repair or replacement under warranty WILL NOT extend the duration of the warranty period. The warranty period is valid from the original date of purchase to the original date of projected duration warranty end.
5. The Limits on GotTransmissions.com. Liabilities: GotTransmissions.com. liabilities pertaining to the Limited Warranty are as follows:
THE WARRANTIES GIVEN IN THIS LIMITED WARRANTY, TOGETHER WITH ANY "ADDENDUM" (INVOICE) COVERING GotTransmissions.com. PRODUCTS INCLUDING WITHOUT LIMITATION, TO THE DURATION OF THIS LIMITED WARRANTY, EXCEPT TO THE EXTENT PROHIBITED BY APPLICABLE LAW. GotTransmissions.com. SHALL NOT BE LIABLE FOR ANY SPECIAL, INCIDENTAL, CONSEQUENTIAL, INDIRECT OR SIMILAR DAMAGES, LABOR, DAMAGE, RENTAL CAR, HOTEL, TOWING CLAIMS, ETC (ARISING FROM THE INSTALLATION OR USE OF THE ABOVE MENTIONED PRODUCT(S)). LOSS OF PROFITS, DAMAGES TO PURCHASER'S PROPERTY, OR INJURY TO PURCHASER OR OTHERS ARISING OUT OF THE USE, MISUSE, OR INABIITY TO USE ANY GotTransmissions.com. PRODUCT(S). BREACH OF WARRANTY, OR NEGLIGENCE, EVEN IF GotTransmissions.com. OR ITS AGENT HAS BEEN ADVISED OF SUCH DAMAGES, OR FOR ANY CLAIM BROUGHT AGAINST PURCHASER BY ANY OTHER PARTY. ALSO, DUE TO THE COMPLEXITY OF EMISSION CONTROL SYSTEMS, GotTransmissions.com. DOES NOT WARRANTY THE PRODUCT(S) TO PASS EMISSIONS CONTROL INSPECTION SOLELY ON THEIR OWN MERIT. THIS LIMITED WARRANTY SHALL NOT EXTEND TO ANYONE OTHER THAN THE ORIGINAL PURCHASER OF THE PRODUCT(S). IF ANY PORTION OF THIS LIMITED WARRANTY IS ILLEGAL OR UNENFORCEABLE BY REASON OF ANY LAW, SUCH PARTIAL ILLEGALITY OR UNENFORCABILITY SHALL NOT AFFECT THE ENFORCABILITY OF THE REMAINDER OF THIS LIMITED WARRANTY WHICH PURCHASER ACKNOWLEDGES IS AND WILL ALWAYS BE CONSTRUING TO BE LIMITED BY ITS TERMS OR AS LIMITED AS THE LAW PERMITS. GotTransmissions.com. NEITHER ASSUMES NOR AUTHORIZES ANY PERSON, AGENT, DISTRIBUTOR, DEALER, REPAIR TECHNICIAN, SERVICE FACILITY, OR COMPANY TO CHANGE, MODIFY, SUPPLEMENT OR AMEND THIS WARRANTY –OR- ASSUME FOR GotTransmissions.com. ANY WARRANTY OR LIABILITY IN CONNECTION WITH THE REMANUFACTURING, SALE, SHIPMENT OR USE OF THE PRODUCT(S). GotTransmissions.com. DOES NOT AUTHORIZE ANY OTHER PERSON, AGENT, DISTRIBUTOR, DEALER, REPAIR TECHNICIAN, SERVICE FACILITY, OR COMPANY TO MAKE ANY QUALITATIVE DETERMINATIONS AS TO THE FITNESS OF THE PRODUCT(S).
GotTransmissions.com. reserves the right to make changes, modifications, or improvements in these products without incurring any obligation to similarly alter, modify, or improve products previously purchased, exchanged, traded, bartered, or complimentary procured.
GotTransmissions.com Core Credit & Return Policy:
Cores must be returned in the original container or pallet which your product/item was sent to you. If not received in the original container or pallet, maximum allowable credit is 10% of the published core charge. The returned core must have the same OEM part number as the remanufactured unit purchased and be in a condition to be remanufactured to receive credit. If the Core is not able to be remanufactured, no core deposit will be credited if you were originally charged. Core must be received back to us within 30 days from the date you receive the product to be eligible for the core deposit return. If a Core is NOT returned within 30 days, and the cost was deferred, you are responsible for the cost of the Core which is denoted on your invoice. If you are paying by credit card, by deferring the Core cost at the time of the original sale, you are authorizing us to charge the Core cost if it is not returned within the allowed 30 days or it is in a condition that is NOT able to be remanufactured. Core must be returned to the address from which the unit was sent as we have multiple facilities. Purchaser is responsible for the shipping and related charges associated with returning the core unless is it relayed in the order recording that the supplier will arrange the return upon notification from customer that the Core is ready for pick up.
In addition, no core credit will be given if the following conditions are present:
A core that is damaged, cracked, melted, broken, corroded or has missing components.
Visible signs of rust, fire damage, water damage or physical abuse / force.
Cores returned that are not a direct replacement for the product/item that was purchased (non-interchange parts).
Any tamper seal found to be broken/melted will automatically void eligibility for core credit.
Core must have all original parts/components either in-tact or included when returned for credit.
Any returned core found to be contaminated with rust, varnish, or any other type of corrupting agent, will automatically void the eligibility for core credit.
Cores returned to us exceeding 30 days from the date you receive the product.
GotTransmissions.com Mileage Warranty:
Mileage will not be construed to be absolute. Mileage will be addressed as a range of a predetermined amount. Notwithstanding the predetermined range that is discussed; we will only warranty the specific mileage stated (in writing) on GotTransmissions.com "addendum" Invoice and/or the order recording. If there is not a specific mileage relayed/reflected on the invoice or in the order recording, it will be handled as a "range" or "under" a specified mileage figure.
GotTransmissions.com Freight/Restock Policy:
Understanding there are numerous variables involved in assessing the decision to charge freight/restock, GotTransmissions.com reserves the right to evaluate this potential fee on each specific/individual sale. We will especially focus closely on product(s) that are cancelled after shipped, refused at delivery or not installed and their respective reasons. Whenever there is a refund of all or part of what was charged for a sale; it shall not be misconstrued that GotTransmissions.com cannot withhold a fee for freight/restock if warranted by investigative research.
GotTransmissions.com refund information:
The refund time will vary in regards to the refund reason. If a part has been shipped/received, it must be returned to the supplier for inspection to confirm that it is the supplier's part and in the same condition in which it was shipped. Once this confirmation has been made by the supplier and they have sent documentation of said confirmation, then the refund is put in line to be initiated. If the original payment was by credit card, once the credit has been initiated, it goes from GotTransmissions.com to our processor, who in turn notifies your bank/credit card company so that they may post it to your account. The processes between the different companies takes approximately 3 to 5 business days before the credit posts to your account. If the original payment was by personal check, company check, money order, cash, wire transfer or Moneygram®, the refund will be done as a company check. If the original payment was through Paypal®, the refund will be initiated back through their system. If no part is stated to have been received, as in a cancelled order, the Accounting Department will still have to confirm that no part was shipped and/or received before it is put in line to be initiated as a refund.
Customer Service

If you have any questions or comments regarding this Site, please contact us at support@gotengines.com.